Over the holidays the Women's University Club of Seattle Foundation raised $3000 for our Families in Recovery program.
This isn't the first time we've had reason to thank them.
Chesiko, a Families in Recovery Parent Leader, is a past recipient of the Foundation's Transitional Scholarship, which allowed her to pursue a college education.
Our designation as the Foundation's  2018 holiday charity allows us to bring more support and vital parent-child bonding experiences to families struggling with addiction and recovery.
Parents come into our groups believing no one cares about them, or their kids. A gift like this proves otherwise.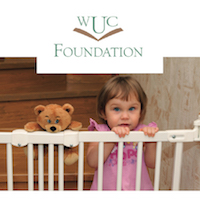 It provides kids' art supplies, a group trip to the zoo, and parent safety training in things like infant CPR and age-appropriate baby and child proofing.
It shows that The Women's University Club of Seattle members are rooting for families. Their support makes  a big difference year-round. Just like yours!
Watch Chesiko's story on Facebook >>
Visit the Women's University Club Foundation >>
To All Partners and Advocates Stories >>