Class Overview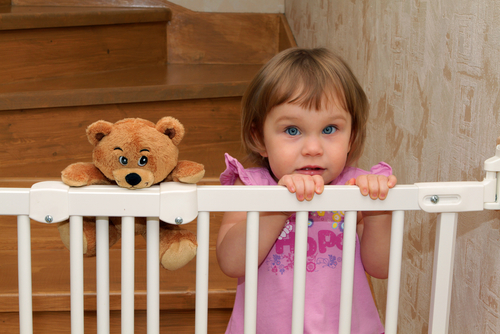 This safety class is designed for new and expectant parents, grandparents, and others who care for infants under 1 year old.
The emphasis of this class is on injury prevention, with a secondary focus on choking and airway obstruction rescue.
Please see our registration page for price information.
If you need help or have questions, call or email Great Starts Registration Monday through Friday, between 10:00 AM and 2:30 PM at: +206 789 0883, or email us at:
greatstarts@parenttrust.org >
Class Topics
We discuss developmental milestones, how to foresee the new safety challenges that arise as babies become more mobile and skilled, and how to let baby explore his world while still keeping him safe from harm.
Specific topics include:
safety-proofing your home
motor vehicle safety
sleep safety
suffocation prevention
choking prevention and treatment
preventing fires and burns
drowning prevention
poisoning prevention and treatment
Infant CPR and choking rescue are demonstrated and practiced in full detail, taught by American Heart Association credentialed instructors (this class does not include certification for participants but does provide the skills needed to perform correct infant CPR techniques for rescue).
At the class, you will receive a packet of handouts with invaluable information on all the safety topics we cover along with information for additional resources.
Logistics
This class can be taken before baby's birth, or when baby is young (i.e. under ~6 months).
It is recommended that parents who are taking the class after their baby is born to leave babies with a babysitter, to allow them to concentrate on class. If that is not possible, you can bring baby along (We do ask that you are prepared to take baby out to the hallway if s/he is overly distracting to others).
Time/Place: Class is 4 hours long usually Saturdays 9 a.m. until 1 p.m., occasional Sunday mornings, and occasional weeknights as a two part series (7-9pm). This class is offered in-person and online.
Great Starts Babysafe classes are offered in collaboration with Seattle Children's Hospital.
Additional Information
Please see our registration page for price information.
---
If you need help or have questions, call or email Great Starts Registration Monday through Friday, between 10:00 AM and 2:30 PM at: +206 789 0883, or email us at: greatstarts@parenttrust.org >