Class Overview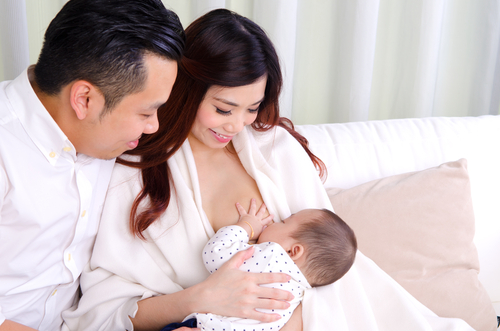 If you are planning to breastfeed, or even if you are just considering the option of breastfeeding, this class will give you the tools you need to get your baby off to a healthy start.
Partners are strongly encouraged to attend with the expectant mom: studies have consistently shown that the partner's support and informed assistance with breastfeeding helps to ensure success.
NOTE: If you are taking a comprehensive Birth and Parenting Preparation series of 3 weeks or longer (or Expecting Multiples), this class will be included.
If you need help or have questions, call or email Great Starts Registration Monday through Friday, between 10:00 AM and 2:30 PM at: +206 789 0883, or email us at:
greatstarts@parenttrust.org >>
Class Topics
This class covers all the basics of breastfeeding:
Why breastfeed: The benefits for baby, mom, and more
How breastfeeding works: anatomy and physiology
How to breastfeed: positioning and latch
How much to breastfeed: how often to feed, how to know baby is getting enough
How to continue to breastfeed: predicting, preventing, and coping with common challenges
How to take care of yourself while breastfeeding
Basics of pumping and storing milk
How partners can support breastfeeding moms, and be involved parents
Logistics
Location: This 2.5-hour class is offered in-person and online.
Cost: Please see the registration page for price information.
NOTE: This class is included in all comprehensive Birth and Parenting Preparation series that are 3 weeks in length or longer and Expecting Multiples).
Additional Information
Please see our registration page for price information.
---
If you need help or have questions, call or email Great Starts Registration Monday through Friday, between 10:00 AM and 2:30 PM at: +206 789 0883, or email us at: greatstarts@parenttrust.org >